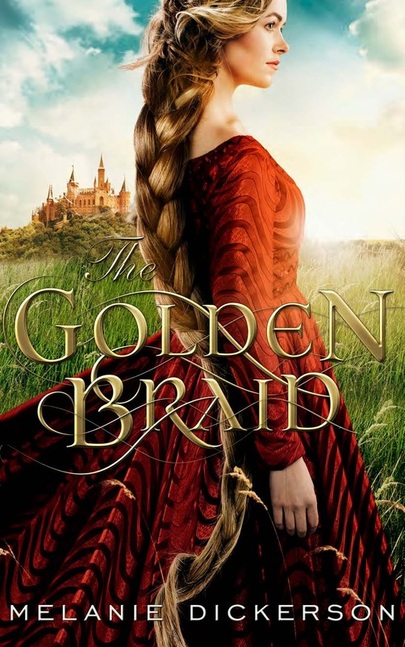 THE ONE WHO NEEDS RESCUING ISN'T ALWAYS THE ONE IN THE TOWER
Rapunzel can throw a knife better than any man. She paints beautiful flowering vines on the walls of her plaster houses. She sings so sweetly she can coax even a beast to sleep. But there are two things she is afraid her mom might never allow her to do: learn to read and marry.
Fiercely devoted to Rapunzel, her mother is suspicious of every man who so much as looks at her daughter and warns her that no man can be trusted. After a young village farmer asks for Rapunzel's hand in marriage, Mother decides to move them once again--this time, to the large city of Hagenheim.
The journey proves treacherous, and after being rescued by a knight--Sir Gerek--Rapunzel in turn rescues him farther down the road. As a result, Sir Gerek agrees to repay his debt to Rapunzel by teaching her to read. Could there be more to this knight than his arrogance and desire to marry for riches and position?
As Rapunzel acclimates to life in a new city, she uncovers a mystery that will forever change her life. In this Rapunzel story unlike any other, a world of secrets and treachery is about to be revealed after seventeen years of lies. How will Rapunzel finally take control of her own destiny? And who will prove faithful to a lowly peasant girl with no one to turn to?
~~~~~~~~~~~~~~~~~~~~~~~~~~~~~~~~
This has got to be my favorite Rapunzel story to date. I love the way Melanie turns fairy tales into stories that could really happen. Rapunzel is a strong character, she has learned how to take care of herself despite her over protective mother who tried to keep her from learning anything that could make her independent. But there are secrets there that will explain her mother's possessiveness that will rock her world. Sir Gerek is the perfect mix of bravery and humility. Despite his past, he works hard to be the best knight he can be. But he doubts his worth. There is danger and adventure around every corner.
If you have read her other books you will find familiar characters in this book. You will also find a story inside a story from one of them. Her books are on my favorites list. I love them all. I recommend them to teens and young adults as well as those of us that are older but young at heart. Romance in her books is sweet and pure. They are great for a YA book club or for moms to talk to their daughters about the difficult subject that arise. Another 5 star book for Melanie!
~~~~~~~~~~~~~~~~~~~~~~~~~~~~~~~~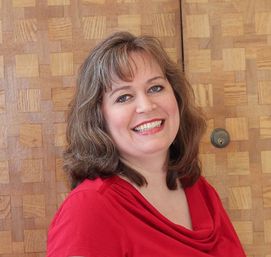 Melanie Dickerson is the author of The Healer's Apprentice, a Christy Award finalist and winner of the National Reader's Choice Award for Best First Book, as well as the acclaimed novels The Merchant's Daughter, The Fairest Beauty, and The Captive Maiden. Melanie earned a bachelor's degree in special education from the University of Alabama and has been a teacher and a missionary. She lives with her husband and two daughters in Huntsville, Alabama.
HER WEBSITE: www.melaniedickerson.com
HER BLOG: www.melaniewrites.blogspot.com
Her Medieval Fairy Tale Retellings
The Healer's Apprentice
The Merchant's Daughter
The Fairest Beauty
The Captive Maiden
The Princess Spy
The Huntress of Thornbeck Forest
The Beautiful Pretender (May 2016)
The Golden Braid
A Spy's Devotion (February 2016)
In compliance with new regulations introduced by the Federal Trade Commission, as part of every Web or Amazon review that I was provided a complimentary copy of this book in exchange for an honest review.